Cub Scout Joining Night – Pack 233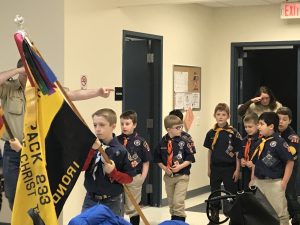 Join us at Christ the King in Room 137 at 6:30 PM for an Info and Joining Night for Cub Scouts.  Open to boys entering 1-5.
If you cannot attend and/or want more info: Contact Tim Pellman 315-5717 or Matt Whelehan 943-2060
For info about Cub Scouts for Kindergarten boys, girls in the new Boy Scout family scouting program (i.e. girls in Cub and Boy Scouts), Girl Scouts or Boy Scouts, see the appropriate contact.