Welcome to Saint Kateri Parish Lifelong Faith Formation & Discipleship!
Our multifaceted, comprehensive program is for children, youth, families, young adults and adults.  There is something for everyone!
Faith Formation is a lifelong process which is centered around the Mass and Sacraments.  At Baptism, each of us began our journey of faith—a journey that lasts a lifetime. We are called to ongoing formation, prayer and growth in our relationship with Jesus Christ.
We offer year-round Faith Formation programs and ministries for all ages, including small group formation opportunities, Family/Intergenerational Gatherings, and a variety of ministry opportunities. Let us walk this journey of faith together!
CASE Training    VBS/Kidz Camp    Youth Ministry     Sacraments    Family Faith Formation
---

2018-19 Family Faith Formation & Sacrament Registration
Online registration for Faith Formation and Sacraments for next year will open in April 2018. In order to register online, you will need to create a My Own Church account through our online parish database.  
Use these instructions to set up your account
. This will give you access to your personal information, records, and giving history.
Get a jump start on Faith Formation registration now, by signing up for My Own Church
Step 1 – Register for My Own Church which is our Parish database.  This will also allow you to review your contact info and donations. Use these instructions to set up your account, verify your email address and access your database info.
Step 2 – Register for 2018-2019 Faith Formation, Youth Ministry and Sacramental Preparation via drop down menus to choose sessions.
Step 3 – Submit online Health and Permission Form (Microsoft Form) – http://bit.ly/2tRMTJu
Step 4 – Pay program materials fee online at https://www.osvonlinegiving.com/788 or mail/drop off a check or exact cash to Saint Kateri Faith Formation Office, 445 Kings Hwy S, 14617.  If you need a fee waiver or the option to pay over time, please contact us.
Contact our office with any registration questions at 585-338-1146 or if you need a paper registration form.
Weekly drawings for incentives start April 12
Families who have completed all 4 steps as of each Thursday morning at 8am will be eligible.  Weekly winners can choose from a variety of housewares and fun incentives like – "Dress Miss Jessie in a silly costume" and "Family Size Ice Cream Sundae" at the Pentecost Family Picnic on May 19.
2017-2018 Program Info
Info Letter for Registered Families 2017-18
---
Intergenerational Sessions for Children, Youth and Adults
Family Faith Formation Program
Young Adult and Adult Opportunities
FAQ's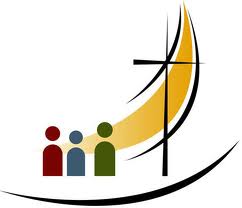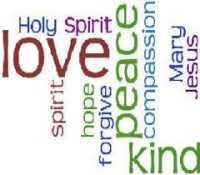 Donations for Faith Formation programs are always welcome.
Thank you kindly for all the donations that helped to make this year's Kidz Camp/VBS a success!