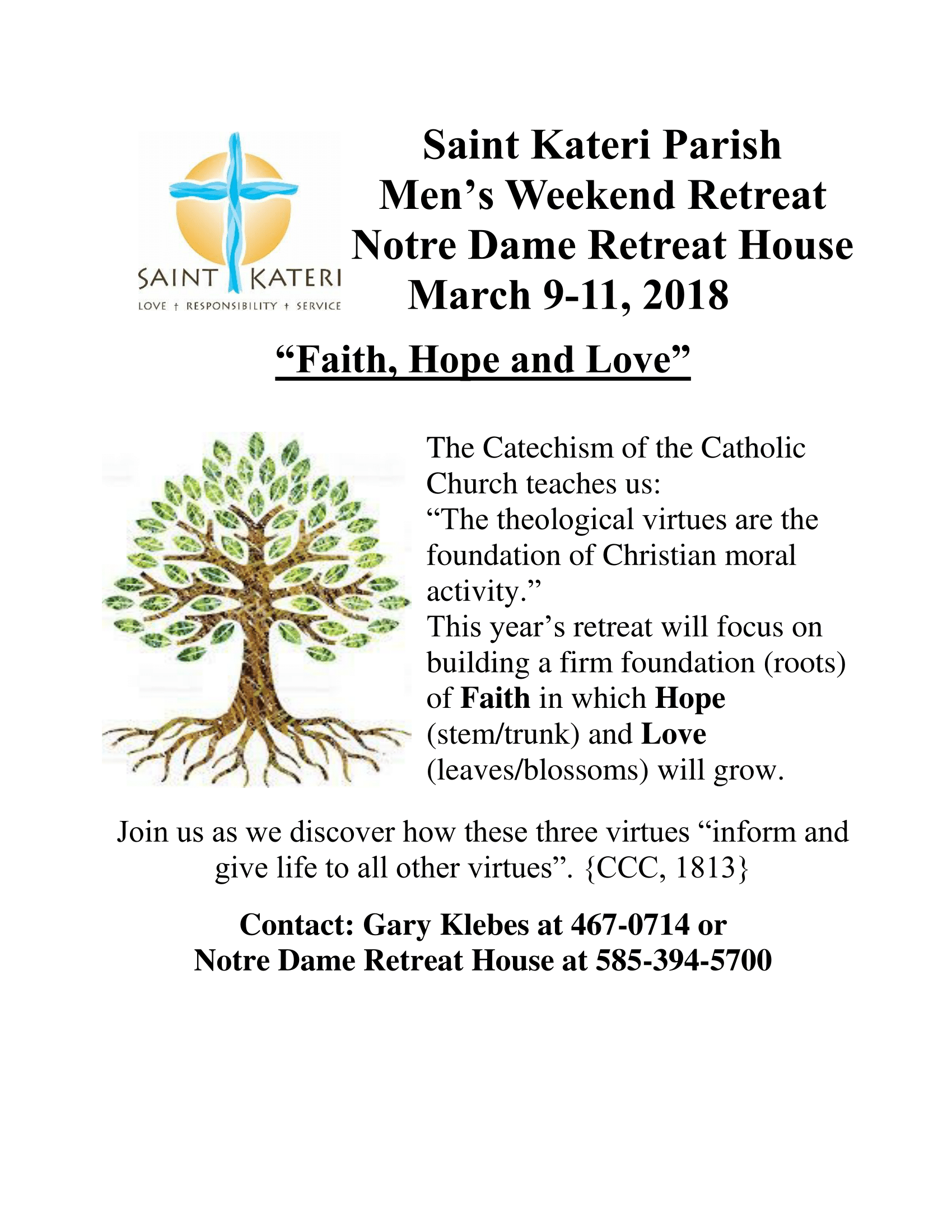 Donors as of 2/4/18: 1,020 or 67% of 1,500
Amt. Donated: $179,300 of $220,508 Goal
Welcome to Saint Kateri
Thank you for joining us to worship Our Lord on this day.
We invite you to browse our website and stop in at one of our Church Welcome Centers and check out an activity that you may be interested in. There is always something good going on. There is a special place here for you and every family!
Parish Office: 585-544-8880
Website: KateriIrondequoit.org
Vision Statement
Friends and neighbors joyfully sharing and living the Gospel and the transforming love of Jesus Christ through our Parish Family.
Mission Statement
To invite and welcome people of all ages, backgrounds and walks of life to embrace and celebrate our vocation: To be Christ to the world.
Day of Penance
Registration/Updates
Time and Talent Match
Dr. Joe Kelly Series
Refreshments Needed
Feb 22, Mar 1, Mar 8, Mar 15
Contact: mark.keller@dor.org
Alpha Programs: Alpha, Alpha and Beyond,
Alpha for Mature Adults, Young Adults, Jr High
Food dishes needed: Entrees, Desserts, Salads
WED, THU, FRI, SUN
Set up, kitchen help needed all days
Email Mark, Gigi or Colleen
St. Joseph's Table – SUN Mar 18
Greeters -Welcome our guests
Family -To Portray Holy Family
Volunteers – to set up tables and chairs
Contact: georgiana.bondi@dor.org
Walk Through the Mass Series